More than 30 years focused on constant innovation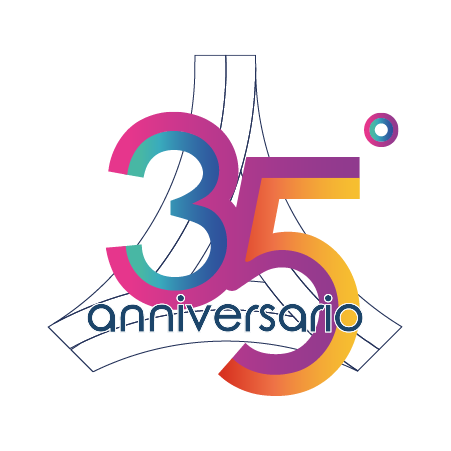 Established in 1987 in Turin, Italy, Top Consult was one of the first Italian companies to operate in the electronic management of documents and to "evangelize" the market.
Today, it is one of the leaders in this sector, with over 500 private and public clients in Italy and Europe with some relevant references as Lavazza, Prada, Acqua Minerale San Benedetto, Coop Alleanza 3.0, Toyota Material Handling Italia, Bennet, Findomestic, Eni Finance.
Companies that rely on Top Consult solutions, in order to improve their business management and competitiveness.
Top Consult has a deep knowledge of the regulations with a commitment that dates back to the dawn of digital legislation since 1994 and has more than 30 years of experience gained by creating hundreds of document solutions integrated with the information systems of every type of Company More recently, the approval of the legislator in favor of dematerialisation has led to the consolidation of the Digital Document in Corporate life (from the PEC registered emails, to the Electronic Invoice, to the UBL Electronic Orders).
Companies must today comply with regulations and in a world of documents that are more and more becoming electronic, they must rely on expert and reliable partners such as Top Consult, that are capable of leading them in making the right technological choices and the organizational transformation of all processes, while always complying to all specific provisions on Digital documents, Electronic Signatures and their mandatory digital preservation.
The history of Document Management is the history of Top Consult!
2022
Here come the new guidelines for digital preservation
2021
Easy Contract, the last mile of document workflow
The new cloud solution for electronic document subscription
2020
From Content Management to full Robotic Process Automation with TopMedia
Top Consult - the ideal Partner
2019
The Top Media HUB ensures Cloud towards SDI (Exchanges Site); FE (electronic invoicing) takes off and the European B2C on Peppol network is Born
2018
Digital documents become structured in compliance to international XML/UBL standards
2017
B2B Electronic invoicing will e mandatory for Italy
Dematerialization is now Digital both On Premises or in Outsourcing
2016
Top Media Social NED Social Flow features defines the concept of Collaborative User
2014
With the eIDAS regulation all Digital Signatures ar now EU compilant
The Enterprise Documental Platform Top Media Social NED is released
2013
The Electronic Invoice to the public administration is now mandatory in Italy
2012
B2B Electronic invoicing is now optional and complying to EU standards
2010
Top Media integrated Workflow increases efficiency to document flows
2008
Management and dematerialization of LUL (Payslips) and PEC (registered eMails) are deemed mandatory
2006
Top Media is now NED and is capable of clipping digital documents
2005
CAD publication
With the publication of the CAD (domestic digital documents regulation), the digital document and the digital signature are deemed as fully compilant with the law
2004
Revenue office also accepts dematerialization procedures
1999
LEX module
Top Media LEX module, first concrete example of Dematerialization for the Pesaro Coucil
1994-98
First domestic rules on Optical Archiving and Digital Signature
1993
Top Media is born
The document archive is now integrated with the management software
1987
Top Consult is established in Turin
Organisation and IT services aimed at automation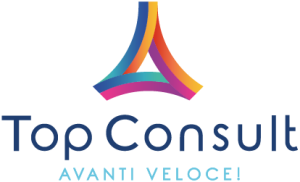 "Fast Forward" is Top Consult's motto: it underlines our prompt response to customer needs and the speed of design and implementation, together with our commitment and vocation towards a constant innovation.
Need more info? Fill-in the form to be contacted by one of our consulting specialists.