Robotic Process Automation in Documental Processes RPA
Developed RPA are available
An RPA – Robotic Process Automation – is a system that allows the automation of work processes by the use of Robots", these are advanced programs that use digital systems for the execution of business processes
How does an RPA system work?
The RPA system can carry out the process in complete autonomy and its then defined "unattended RPA" or "automatically run" or on the other hand a RPA can carry out the process in partial autonomy and this results in what is defined an "attended RPA"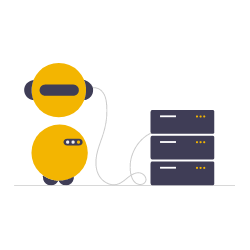 It is typically performed automatically at server level; while attended RPA is performed by the user at the client level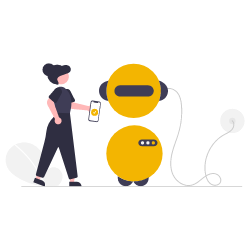 Human intervention is required, that ultimately maintains control of the execution, deciding if, how and when
Account Recivables - RPA Tax Free
Tax Free invoices are the active invoices issued to customers who are not EU citizens, who returned home can request a refund of VAT. This RPA automates:
Account Payables - RPA Deserialize
A software that allows the extraction of all data from the XML layout of the outgoing and incoming invoice, the use cases with greater implementations are:
Top Consult's RPA robots work independentently from the ERP adopted and the interface software with the SDI Excahnge System used!
Need more info? Fill-in the form to be contacted by one of our consulting specialists.