This solution manages all documents of account receivables and payables. It stores, sends and manages all receipts of XML electronic invoices.
The solution for electronic ionvoicing is available:
Electronic Invoicing Solutions
Behind Electronic Invoicing, the real imperative for companies is Document Content Management. The invoice is in fact only one of the documents on which the administrative and production activity of the company revolves and it becomes more significant when perceived as a part of all documents that come before and after it (orders, delivery notes, payments, bank statements, reminders, registered emails, etc.)
The most correct solution is therefore to introduce Document Management to dematerialize and "correlate" all the documents in the supply chain, adopting a large and complete solution that digitizes the business processes related to the invoice and integrates them with all ERPs.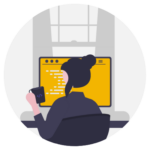 B2G ELECTRONIC INVOICING
From June 6th, 2014, electronic invoicing has become mandatory in Italy for all registered companies that have commercial relations with the Public Administrations.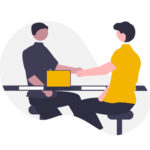 B2B ELECTRONIC INVOICING
From January 1st, 2019, electronic invoicing has also become mandatory in Italy for B2B relationships.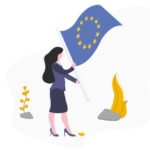 EUROPEAN B2G ELECTRONIC INVOICING
From April 18th, 2020, electronic invoicing has become mandatory for companies that work with the Public Administrations of all member States of the European Union.
B2G European Electronic Invoicing
Starting from April 18th, 2020, the Electronic Invoicing obligation will be in place for all companies that work with the Public Administrations of all member States of the European Union.
The format will be XML UBL; among the communication channels for transmission PEPPOL has been added. Already used for the management of electronic orders via the Order Sorting Node (NSO).
Top Consult has become an accredited Peppol Access Point, and studying the regulations of European countries is subsequently able to manage and transmit the other standardized documents in the UBL language.
Matteo Zaffagnini
Marketing Director Top Consult
Digital preservation of electronic invoices is mandatory!
Did you know that digital preservation is mandatory for electronic invoices, and besides this represents a great opportunity for the company?
With TopMedia Social NED customers can decide to keep the documents on premises, using the software and services designed by Top Consult, or to outsource the service to Top Consult.
In both cases, a complete dematerialization of tax archives will be achieved, saving space, time and, in the case of outsourcing, adding the security of a reliable and consolidated external service from long years of experience.
TopMedia Social NED solution for Electronic Invoicing
The document platform TopMedia Social NED is the ideal tool for sending and receiving electronic invoices, for managing exchange flows and the digital preservation that follows in accordance with the law. In addition, electronic invoices are massively digitally signed by TopMedia Social NED.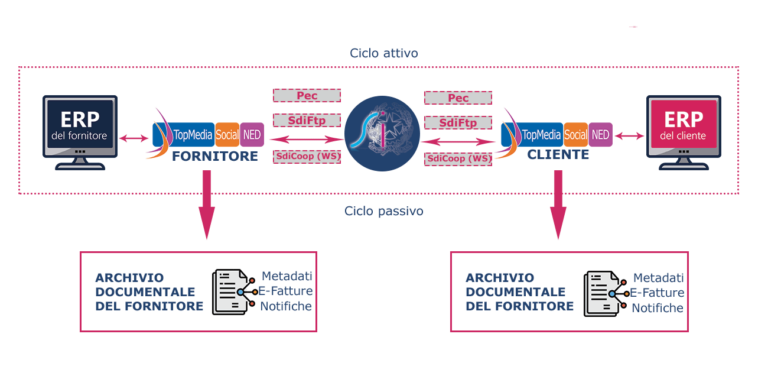 Need more info? Fill-in the form to be contacted by one of our consulting specialists.