The solution for managing Customs Bills in XML format
The solution is available
The solution for managing Customs Bills in XML format
"Customs Bills XML" is the solution TopMedia Social NED created for the management of Customs Bills with the new scenario envisaged by the revision of the goods import procedure (included within a larger project called AIDA (Automazione Integrata Dogane Accise) of reengineering the information system of the Customs and Monopolies Agency (ADM)).
As of June 8, 2022, the new customs documentation on goods import came into effect. The update concerns the flow of customs clearance of goods to be imported supported by the consignee of the goods who generally uses the service offered by Import/Export companies (carriers or transporters).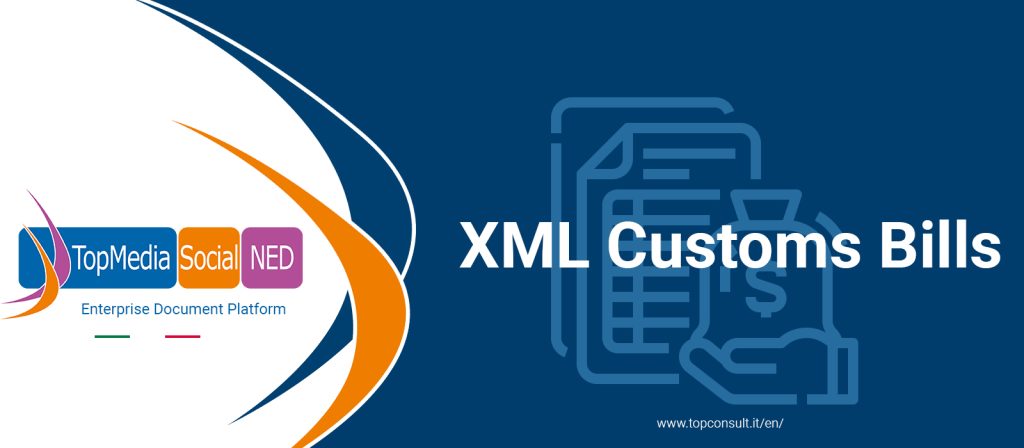 For each of the three processing stages of the customs declaration (registration, acceptance and assignment of control and subsequent release) there is an exchange of messages in XML format between the declarant and ADM.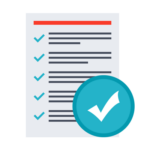 Registration
In the registration phase, the declarant produces an XML document (Customs Bill) following one of the provided schemas depending on the context. When generating the document, the declarant identifies each document with its own unique number (LRN=Local Reference Number).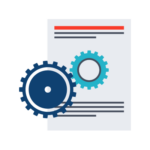 Processing Outcome
The ADM verifies the request and returns its outcome by producing an XML file containing the Processing Outcome.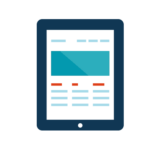 Delivery to destination
Having obtained the MRN number the goods è ready to be cleared through customs and delivered to destination. In this flow and certainly in the early part of the 'entry into force è provided for the communication by the carrier towards the consignee of the goods of the customs document in PDF format.
The new solution for managing Customs Bills traces what has been implemented for Electronic Invoicing and NSO Order Management. On TopMedia Social NED è a new document type template has been provided, "Customs Bills", on which it will be possible to store the XML messages required by the regulations. For each message, the document platform will distillà the information necessary for the customs process. In the scenario of managing the new customs documentation formats with TopMedia Social NED è the management of the PDF courtesy copy, if any, of the Customs Bill sent by the transporter is also provided for; at this point the 3 documents in series (Customs XML Bill + XML Bill Outcome + PDF courtesy Bill) are correlated with each other via the LRN number.
Need more info? Fill-in the form to be contacted by one of our consulting specialists.